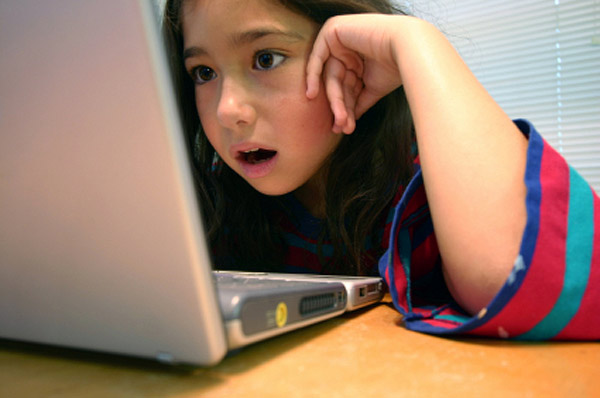 Last month I saw Larry Magid moderate a panel from the Kids@Play Summit at CES.  For those of you who haven't had the pleasure of crossing paths, Larry Magid is a well-known tech reporter as well as a tireless Internet safety activist.  He serves as a co-director at ConnectSafely along with Anne Collier, another Internet safety advocate, and posts helpful tips on his site SafeKids.
If you don't follow him on Twitter or read his blogs, you should.
The title of Mr. Magid's panel was "Taming the Reputation Monster" with the basic premise being: we are all at the mercy of technology. As the panel description went, a cell phone can save a child's life or destroy it. A tweet can strengthen but also wreck a marriage.
Spot on.
For technology not only helps us communicate, it makes it easier to miscommunicate. It allows others to spread far and wide our most private thoughts and actions—whether they are in fact our thoughts and actions or not.
As much as I try to educate others on the pitfalls of the web, I too sometimes fall into them. I try not to beat myself up too much—the Internet, after all, is still relatively new.
But what about our kids? For many, so much of their real-world reputations depend on what can be discovered about them online. And kids being kids, many haven't yet learned the value of filtering what they say—quite possibly because they haven't yet paid the price.
But if they've shared too much about themselves online, they may already be paying that price. They just don't know it yet.
Back in November, Jeana Lee Tahnk  wrote about AVG's ongoing Digital Diaries research on Parenting.com. The blogger mentions the "many times when I hear parents joke about how their kids know more about computers and the Internet than they do." But, as she also writes, kids are indeed reaching digital adulthood before they are developmentally ready.
So how do we teach them what we think is not always what we should say? Is there a way to let kids be kids, making their share of mistakes, without those mistakes coming back to haunt them when they're applying for college or a job?
Let's talk about it on Twitter or Facebook. I'd love to hear from you.