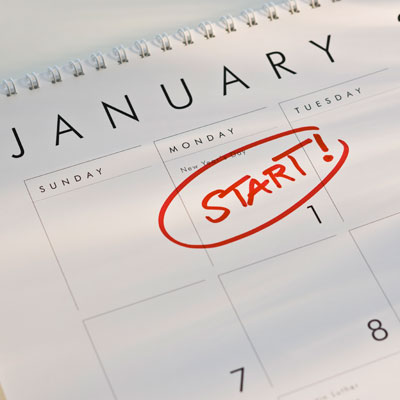 New year is a time of change and so we very typically we use this period as a chance to set new goals, work on self improvement (both at home and at work) — and here's the hard bit — stick to the objectives we set ourselves in order to achieve our resolutions.
A time of business re-orchestration…
Looking ahead at 2012, what initiatives will you take to ensure that your business achieves more? What new business drives will you undertake and how will you orchestrate and manage your business processes to maximise profits? Specifically, how will you approach your IT security protection in the new 'social media'-connected web 2.0 landscape to keep your data and application assets safe?
The most important aspect of setting resolutions and goals is the need to keep them realistic and achievable. Start your new year security planning methodically without a feeling of unnecessary panic.
A good starting point for an average SMB might perhaps be to carry out an inventory of current computers and mobile devices. Once you know how much equipment you're going to need to protect, it's easier to quantify and start tackling the task ahead of you.
In the post Christmas period or 'holiday' season many employees will come to into work with new 'devices' they may have received as gifts. From tablet computers to smartphones to pocket video recorders and so on, these units all represent a data security risk if they are connected to your business IT system.
The New Year might be a good time to declare a 'Device Amnesty' and ask all employees to list the mobile devices that they intend to use at work.
Any new year is a time of uncertainty; nobody quite knows what the next 12-months have in store. With this in mind, it is the perfect period to lay down a security policy for your firm to adhere to.
Whether this document is a simple one-pager or needs a binder and a front cover to hold it together, it doesn't matter, just do it – write it, follow it, update and revise it, but above all, enforce it.
Ensure that your firm's forward-looking business plan embraces and includes IT security protection commensurate with the needs of your online and digital activities.
Put your firm's data safety sensitivities on the table and analyse where your risks are most likely to exist. Then and only then, deploy protection software appropriate to your company's position as an electronically connected business.
Lastly, we at AVG would love to wish all our business customers a safe, "secure" and prosperous New Year. Happy 2012 everyone.